PLUS
---
In 2015, we introduced Plus to the TEDxUGA community. Why Plus? Do the math. The University of Georgia is an ever-growing institution saturated with innovative and creative thinkers ready to spread their ideas beyond campus and add to the global good. Always improving. Always expanding. The status quo is merely a starting point for UGA students, staff, faculty, and alumni. Campus provides a temporary home for their ideas to grow before introduction into the global formula. The 2015 event celebrated the contributions of our presenters and their ideas as they explored UGA's Plus.
---
THE PRESENTERS
Sonia Altizer
---
---
Dr. Sonia Altizer is a professor in the Odum School of Ecology and Associate Dean of Academic Affairs. For the past 20 years, she has traveled the world to study monarch butterfly migration and ecology. In recent years, she has witnessed how the number of monarchs have dwindled. Dr. Altizer co-edited a book to appear in 2015 titled Monarchs in a Changing World: Biology and Conservation of an Iconic Insect, and she participated in high-level task forces dedicated to monarch butterfly conservation. At UGA, her students run a citizen science project called "Monarch Health," now in its eighth year, that involves hundreds of volunteers across North America in sampling wild monarchs for diseases. Dr. Altizer's main research also focuses on how pathogens affecting wildlife are shifting in response to human environmental change, specifically on diseases that affect bats, birds, rodents, and wild primates. Dr. Altizer wants to emphasize the importance of the Monarch butterfly and encourage activities that could help save this beloved insect.
---
---
Dawn D. Bennett-Alexander
---
---
Dr. Dawn D. Bennett-Alexander is a lawyer, an associate professor of Employment Law and Legal Studies and co-author of the leading employment law text in the country. She is passionate about humanity truly understanding what diversity means and how to operationalize it. Her life work is based on her belief that each of us is here for a unique purpose, and we come with the tools to accomplish it, including race, gender, and sexual orientation. She believes that part of her mission is helping people to understand that the differences we have should not be perceived as meaning "less than" and that concentrating on those differences keeps individuals from doing what they were put here to do.
---
---
John Drake
---
---
Dr. John Drake is an associate professor in the Odum School of Ecology. Dr. Drake received his PhD from the University of Notre Dame in 2004 and began teaching after finishing his Postdoctoral Fellowship at the National Center for Ecological Analysis and Synthesis in Santa Barbara in 2006. His research seeks to understand the dynamics of biological populations and epidemics, focusing on the integration of theory and experimental or observational data. The practical applications of Dr. Drake's work include decision support for managing invasive species, mapping the spread of infectious diseases, and forecasting disease emergence. His current projects concern the dynamics of the Ebola virus in West Africa, spread of White-nose Syndrome in bats, and the development of a new theory for early warning systems of emerging infectious diseases.
---
---
Han Park
---
---
Dr. Han Park is a professor of Political Science and the founding director of the Center for the Study of Global Issues. Dr. Park developed a lifelong commitment to peace studies after living in the war-torn areas of China and Korea. In 2010, Dr. Park was awarded the Gandhi-King-Ikeda Community Builder's Prize for his peace-building efforts around the world. Dr. Park has multiple writings that portray his idea of peace, including Development as the Crossroads (2015), North Korea Demystified (2012), and North Korea: The Politics of Unconventional Wisdom (2002). As a peace scholar and mediator with the mission of building peace surrounding the Korean peninsula, Dr. Park has visited North Korea approximately fifty times since the eruption of the nuclear crisis in early 1990s to facilitate dialogue and mediate differences between Pyongyang and the rest of the world. Dr. Park encourages people to view peace as an action, not the absence of conflict.
---
---
Myriam Quispe-Agnoli
---
---
Dr. Myriam Quispe-Agnoli is a faculty member in the Department of Economics. Previously, she was a research economist and assistant policy adviser in the research department at the Federal Reserve Bank of Atlanta. Her fields of specialization are international economics, trade and finance, open macroeconomics, and economic development. Dr. Quispe-Agnoli has published her research in various journals, including Journal of Policy Analysis and Management, Journal of Regional Science, Southern Economic Journal, American Journal of Public Health, and Contemporary Economic Policy. Her research has also appeared in several books. A native of Lima, Peru, Dr. Quispe-Agnoli strives to make economics an approachable subject so that everyone can understand the effect they have on the economy around them.
---
---
Michelle Blue
---
---
Michelle Blue is the co-founder of Bené, a fashion collection committed to the development and empowerment of young women. Blue graduated from Terry College in 2013 where she studied Business Marketing and Fashion Merchandising. While a student, Blue served as a Terry Ambassador, on Student Alumni Council, and worked in University Housing as a C.L.A.S.S. Advocate and Resident Assistant. Through their partnership with Sista Works, Bené has been able to provide girls in Ghana with the opportunity to continue their secondary education by sponsoring their tuition, books, supplies, uniforms, and fees.
---
---
Chris Dixon
---
---
Chris Dixon is the founding online editor of Surfer Magazine and the author of Ghost Wave: The Discovery of Cortes Bank and the Biggest Wave on Earth. His work has also appeared in two New York Times bestsellers: The New York Times' 36 Hours in the USA and Canada and The Southerner's Handbook. His writing appears in The New York Times, Garden & Gun, Outside, Men's Journal, Surfer, Surfer's Journal and on thescuttlefish.com, where he's an editor. Recently, he also served as a judge on ESPN's documentary series Big Wave Hellmen. Dixon believes that by diving deeply into stories, it's possible to find unexpected tales.
---
---
Lemuel LaRoche
---
---
Lemuel "Life" LaRoche is the founder and executive director of Chess and Community Conference, Inc., a nonprofit youth empowerment organization dedicated to developing strategic leadership skills in young people. LaRoche uses therapeutic methods to curb impulsive behavior amongst youth with delinquent pasts. He has over fifteen years experience in adolescent and community development and brings an innovative approach to counseling. LaRoche was listed as one of Athens' exceptional community leaders in 2013, and his organization has been featured in publications such as Georgia Magazine. LaRoche is also internationally renowned for his poetry which he uses as a tool for empowerment, reconditioning, and community outreach. He is the author of two books, Tree of Life: The Human Ascension and Hidden Ripples: Life's Unspoken Language.
---
---
Julie Rushmore
---
---
Dr. Julie Rushmore completed her PhD in the Odum School of Ecology in 2013 and is now a second year veterinary student in the College of Veterinary Medicine. Dr. Rushmore studies the interface of public health, disease ecology, and wildlife conservation. In 2006, she graduated from Duke University, where she spent hundreds of hours observing and researching lemur behavior at the Duke Lemur Center. After taking a year away from school to conduct field research in Madagascar and learn lab techniques, Dr. Rushmore entered UGA's DVM/PhD program where she is receiving training in veterinary medicine and disease ecology. As a 2009-2010 Fulbright Fellow, Dr. Rushmore spent a year studying health and behavior in a wild chimpanzee community in western Uganda. Her research focuses on behavioral and ecological factors that affect pathogen transmission dynamics in wild great apes.
---
---
Lisa Taylor
---
---
Lisa Taylor is a civil rights attorney at the Department of Justice and a 2001 graduate of the School of Law. She joined the DOJ in 2001 as one of ten Honors' Attorneys, and she litigates civil rights cases throughout the country. Taylor has settled multiple high-profile cases across the country, most of which focus on education and racial issues. In addition to her education-based cases, Taylor has also enforced the Americans with Disabilities Act and investigates claims of discrimination in employment, education, and hospitals throughout the country. Her current work focuses on ensuring that recipients of federal financial assistance do not violate the civil rights of others. Taylor is a former Naval Officer, serving in the Engineering Division on-board the USS Tarawa where she worked alongside the Executive Officer to develop the ship's first anti-harassment policy. Taylor believes that everyone has the power to lead where they are, and that everyone has a duty to share greatness.
---
---
Michael Bottone
---
---
Michael Bottone is a third year honors student studying Computer Science and working towards both his bachelor's and master's degrees. When not in class, he develops software for several startup companies working out of Four Athens (Vitamin C and Rivalry Technologies). He has been coding for twelve years and is fascinated by computers and technology. Bottone believes that technical literacy is an important and necessary skill for a safe and efficient life, and he strives to find a way in which everyone can achieve technical literacy.
---
---
Emily Hiers
---
---
Emily Hiers is a fourth year Fabric Design and Theatre double major. After attending a National Leadership Conference in high school, Hiers became dedicated to changing the way her peers spoke about people with differences. Hiers shares the story of her sister's disability to encourage people to refrain from using offensive language to refer to people that seem "different" in the eyes of society. Hiers seeks to delete the garbage that litters the modern vocabulary and use language to create a society of acceptance and inclusion.
---
---
Stephanie Jones
---
---
Stephanie Jones is an award-winning English educator and graduate assistant in the department of Language and Literacy Education. Her research focuses on the ways in which African American females engage with literacies inside and outside of the classroom, and specifically how those literacies can help shape culturally relevant and engaging pedagogy and curriculum for the secondary classroom. Jones has written an op-ed for the Atlanta Journal-Constitution and Language and Literacy Education Journal and has done consulting work on behalf of The CLASSroom Project.
---
---
Connor Lewis
---
---
Connor Lewis is a fifth year Marketing major. While a student, Lewis has been a Southern Tide Campus Ambassador for five semesters, won four consecutive All-Campus Ultimate Frisbee championships, and runs his own logo/t-shirt design company. With a father in the field of aerospace engineering and a mother in interior design, he hopes to find a career path that balances his upbringing in both technology and design. Lewis encourages people to look to the night sky with hope rather than fear. He encourages people to put hope in NASA as space travel may become a necessary component for survival.
---
---
Leon Tsao
---
---
Leon Tsao is a graduate student in the Gifted and Creative Education Program. He works under the advisement of Dr. Bonnie Cramond on neurodiversity advocacy – the idea that we should appreciate the diversity in people's brains without shunning differences – finding the relationship between ADHD and creativity, and identifying the needs of philosophically gifted students. He is working on a book comprising of a series of artfully composed short essays and poems about discovering the inner self.
---
---
dangfly!
---
---
dangfly! Is a pop rock band based in Athens. Adam Payne formed the group in 2010 after an extensive solo career and front man for the Adam Payne Band. "Good Luck, Curiosity" released in 2013 as the group's first record. Also in 2013, dangfly! appeared on an AthFest music sampler. The band's current lineup includes original members Adam Payne (songwriter/lead vocals/guitar), Shawn Johnson (percussion), Jay Rodgers (bass), Adam Poulin (fiddle), Scotty Nicholson (keys/guitar) and Ben Whitener (trumpet).
---
---
STUDENT IDEA SHOWCASE
---
TEDxUGA Student Presenters are chosen annually through the TEDxUGA Student Idea Showcase. Though the following students were not selected to present at TEDxUGA, their talks demonstrate outstanding qualities and embody true, original ideas worth sharing.
Saureh Askarian
---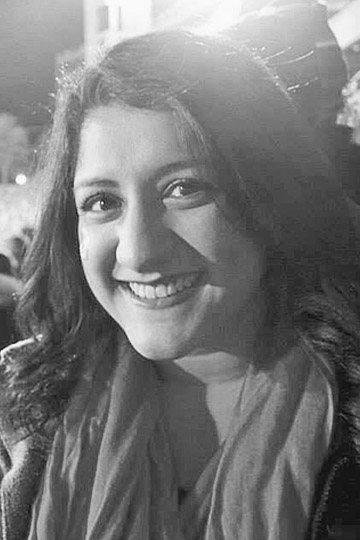 Saureh Askarian, originally from Marietta, GA, is graduating in May 2015 with a degree in Public Relations from the Grady College of Journalism and Mass Communication with a minor in Communication Studies and a pre-law emphasis. During her time at UGA, Saureh has served in a plethora of organizations, serving on the minor executive board of Sigma Kappa, the President of The Motivational Club, the GLOBIS- Verona, Italy study abroad program and also as a Director of Promotions for TEDxUGA. In addition to school, a part-time job, internships, and extracurriculars, Saureh has pursued her interest in fashion by interning for BCBGMAXAZRIA, as well as working New York Fashion Week several times. Following graduation, Saureh hopes to expand upon her travels and work in a field that encompasses her love and passion for other people and progression!
---
Maya Baumeister
---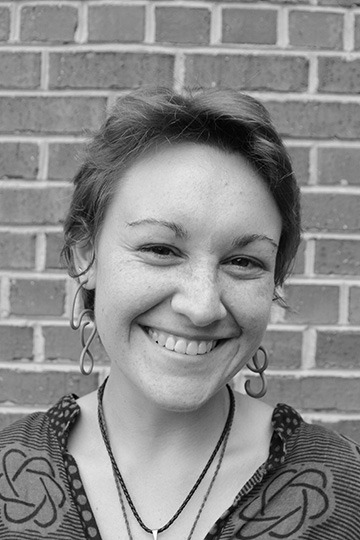 Maya Baumeister is a third year Horticulture major, minoring in Nutrition Science, and earning certificates in Organic Agriculture and Local Food Systems. She is currently service chair and historian for the horticulture club, and a radio DJ for WUOG 90.5 fm. She has been awarded an undergraduate research grant from the College of Agriculture and Environmental Sciences, and is exploring the relationship between soil fungi and plant growth in organic greenhouse vegetables. Her passion resides in sustainable, local food systems and human nutrition. She believes that we are what we eat, and that health and wellbeing are related to the material we consume. Maya feels there is much to be learned from our autotroph allies in the plant kingdom, and that nurturing this relationship can reveal a deeply meaningful and satisfying life.
---
Adrian Pickar
---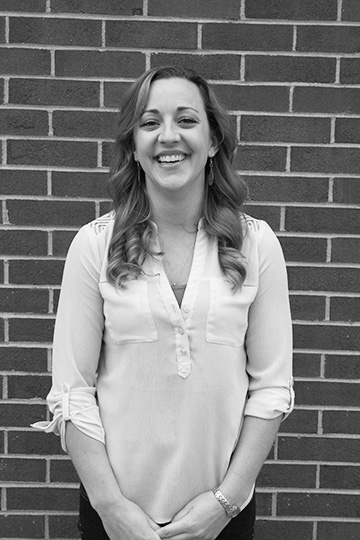 Adrian Pickar is a graduating PhD student in the department of Infectious Diseases. She began her virology training in an Ebola lab at the United States Army Research Institute of Infectious Diseases (USAMRIID) while completing her B.S. in Biology at the University of Richmond. Her research project focused on developing an assay to test cytokine levels of patients in Africa. Adrian's passion for virology brought her to UGA, where her doctoral research focuses on mumps virus replication and ways to improve and test mumps vaccine candidates. Learning about the controversial history of mumps vaccination with the fraudulent claims of an association between the MMR vaccine and autism opened Adrian's eyes to the need for better science communication between experts in the field and the public. She is looking forward to sharing this story and working towards her goal of enhancing science awareness within the community.
---
Malcolm Barnard
---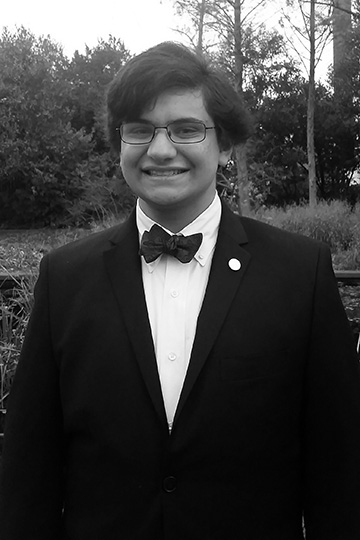 Malcolm Barnard is a Ramsey Scholar and freshman at the University of Georgia majoring in Ecology with a focus on water resources. Malcolm grew up spending his summers on Tybee Island, Georgia, developing a deep love for water and conservation. He volunteers for the Tybee Island Sea Turtle Project and serves as a student ambassador for the National Wildlife Federation. He participates in Science Olympiad and Roosevelt at UGA, and hopes to create policies around clean water management. Using a patent pending algal filtration device he designed, Malcolm is conducting research utilizing algae to bioremediate lakes with nutrient pollution and E. coli in freshwater lakes and create a source of potable water. He is dedicated to finding sustainable ways to provide clean water sources for communities worldwide.
---