SPECTRUM
---
Prisms transform light into a spectacular display of colors; the ordinary becomes the extraordinary. Ideas have the power to act as prisms. They challenge us, they change us—and when we hold them up to the light—they help us to see the world differently than before. TEDxUGA 2017 will explore the full spectrum of ideas that exists within the University of Georgia. We hope you will join us on March 24th for a celebration of ideas worth spreading.
---
THE  PRESENTERS
---
Valerie Babb
When fear becomes the state of the union
---
Valerie Babb is a Franklin Professor of English and director of the Institute for African American Studies. She has been a professor at Georgetown University and a faculty member of the Bread Loaf School of English at Middlebury College. Among her publications are Whiteness Visible: The Meaning of Whiteness in American Literature and Culture, Black Georgetown Remembered, and A History of the African American Novel. She has been a Scholar-in-Residence at the Schomburg Center for Research in Black Culture and is the recipient of a W. M. Keck Foundation Fellowship in American Studies. She has lectured extensively in the United States and presented a Distinguished W. E. B. Du Bois Lecture at Humboldt University in Berlin.
W. Keith Campbell
What we can learn from narcissists
---
Dr. W. Keith Campbell is Head of the Department of Psychology. He holds a BA from the University of California at Berkeley, an MA from San Diego State University, and a PhD from the University of North Carolina at Chapel Hill. Dr. Campbell is the author of more than 150 scientific articles and chapters, and multiple books regarding narcissism. His work on narcissism has appeared in The New York Times, USA Today, and Time, and he has made numerous radio and television appearances.
Leah Carmichael
The abject horror of war is our indifference to it
---
Leah Carmichael is a professor in the Department of International Affairs. She received her PhD in International Affairs from the University of Georgia and her BA from Guilford College. Dr. Carmichael's research agenda focuses on food insecurity as it relates to domestic policies, international law, and weapons of warfare.
Kamal Gandhi
It takes an entire planet to raise a child
---
Dr. Kamal Gandhi is a forest entomologist and an associate professor at the Warnell School of Forestry and Natural Resources. She received her Ph.D. from the University of Minnesota and M.S. from the University of Alberta. Dr. Gandhi has 20 years experience in teaching as well as conducting research and outreach activities on many facets of community and population ecology of forest insects. Dr. Gandhi is heavily involved in policy issues, and spends time in Washington D.C. working with many state and federal agencies to advocate for science and research.
Carolyn Crist
"Escape artists" and the future of work in America
---
Carolyn Crist is a freelance journalist based in Athens, specializing in health, science and travel stories. She is also an adjunct journalism professor at Grady College and co-owns Pixel & Ink Studio, a design and print company in Athens. She graduated from Grady College in 2010 with a bachelor's in newspapers and in 2014 with a master's in health and medical journalism. You can find her work in consumer and trade publications such as Anesthesiology News, Reuters and Paste Magazine.
Bart Newman
Because of Baghdad: The power of a last love letter
---
Bart Newman is the Chief Operating Officer for Thrive Farmers International. Newman earned a B.A. from the University of Georgia, an M.A. in Management, Economics & International Relations from the University of St. Andrews in Scotland, and a J.D. from the University of Georgia School of Law. Newman's professional experience began in the U.S. Army where he rose to the rank of Captain and completed a one year tour in Baghdad, Iraq. Upon returning from Iraq, Newman wrote the book Because of Baghdad: What a Father Would Say About Life, if He Didn't Come Home to Say It. Prior to joining Thrive, he served as a transactional attorney for a large Atlanta law firm.
---
Darius Phelps
Fingerprints Upon My Heart: Lessons on life, love, and play
---
Darius Phelps is a Lead Teacher at the Child Development Lab at the McPhaul Center, which is located on the University of Georgia campus. He has been teaching at the CDL for five years. Phelps earned a Bachelor of Science in Family and Consumer Sciences at UGA and is currently pursuing his Master's Degree in Reading Education with an emphasis in Children's Literature & Language Arts here at UGA. Phelps was recently named the Georgia "Childcare Giver of the Year" for 2016.
Lee Pierce
Style vs. Substance: Reading Bad Blood like a Rhetorical Critic
---
Dr. Lee Pierce currently teaches rhetoric and communication to undergraduates in the North Georgia area. In 2015, Dr. Pierce earned her PhD in Communication Studies from the University of Georgia. She studies rhetorical theory and criticism and contemporary popular and political culture in the United States. Her dissertation earned the 2016 Gerald Miller Dissertation Award from the National Communication Association.
Jake Carnes
How we can cultivate intentional compliments
---
Jake Carnes is a fourth-year undergraduate from Marietta, Georgia studying Public Relations and International Affairs. Much of his meaningful college experiences have come from involvement in organizations like The Arch Society, Dawg Camp, Phi Delta Theta Fraternity, SGA, the Dean William Tate Honor Society and The Chapel Bell. Carnes hopes to articulate the importance of thoughtful, credible, intentional compliments.
Cameron Harris
Breaking the shackles of modern-day slavery
---
Cameron Harris is a fourth-year undergraduate studying marketing and is a Leonard Leadership Scholar from Marietta, GA. He is very active in campus organizations like the Wesley Foundation, Beta Upsilon Chi, and Breaking the Shackles. Harris founded Breaking the Shackles at UGA, a 501(c)3 non-profit and student organization that raises awareness, collects funds, and mobilizes others to fight human trafficking. In his free time, he likes to play racquetball at Ramsey and develop deep friendships with the community.
Ngozi Okafor
The labels we use matter–please, handle with care
---
Ngozi Okafor is a first-year PhD student in Higher Education at the Institute of Higher Education. She earned her bachelor's with honors in Psychology as well as a master's cum laude in Organizational & Occupational Psychology. She currently serves as a graduate teaching assistant in the Center for Undergraduate Research Opportunities (CURO), a part of the Honors program. Her work, exploring educational systems and cultures, has sent her to 34 countries. Her research interests in higher education include issues in comparative higher education and factors which influence access, persistence, and success for nontraditional students.
Michael Thomas
Financial Empathy: Understand the Story Beneath the Numbers
---
Michael Thomas Jr. is a financial planning PhD student from Gary, Indiana. He works to find ways to provide relevant and reliable financial services to underserved populations in an effort to strengthen families and build stronger communities. He is most passionate about his faith, family, and baseball. By the time you are reading this, hopefully, the Chicago Cubs will have won the World Series!
Shaunak Godkhindi
---
Shaunak Godkhindi is a fifth year undergraduate student studying Communications and New Media from Alpharetta, Georgia. Godkhindi has been involved with comedy since coming to UGA, and he plans to continue his comedic endeavors after graduation. He is a member of both Improv Athens and Sharkwing, a sketch comedy group, and he runs and performs in two stand up comedy shows around Athens. He also performs in Atlanta regularly. Godkhindi is the first comedian to perform on the TEDxUGA stage.
Asura
Asura is the University of Georgia's premiere co-educational fusion dance team, and welcomes highly determined and motivated UGA students who demonstrate passion, character, and discipline. Specializing in a multitude of styles including, but not limited to Bollywood, bhangra, hip-hop, and contemporary, Asura constantly engages the audience and actively campaigns to represent all that there is to love about the art of dance.
Pamoja
Pamoja Dance Company is a dance ensemble that provides University of Georgia students with an opportunity to become part of a performing dance company without majoring in dance. Founded in 1974, it is currently housed under the Multicultural Services Program office. Pamoja Dance Company supports diversity and unity amongst dancers and strives to include members of all races, cultures, and creed. After more than 30 years, Pamoja continues to be one of the most entertaining dance companies at the University of Georgia.
Student Idea Showcase Participants
---
TEDxUGA Student Presenters are chosen annually through the TEDxUGA Student Idea Showcase. Though the following students were not selected to present at TEDxUGA, their talks demonstrate outstanding qualities and embody true, original ideas worth sharing.
Khadesia Dexter
---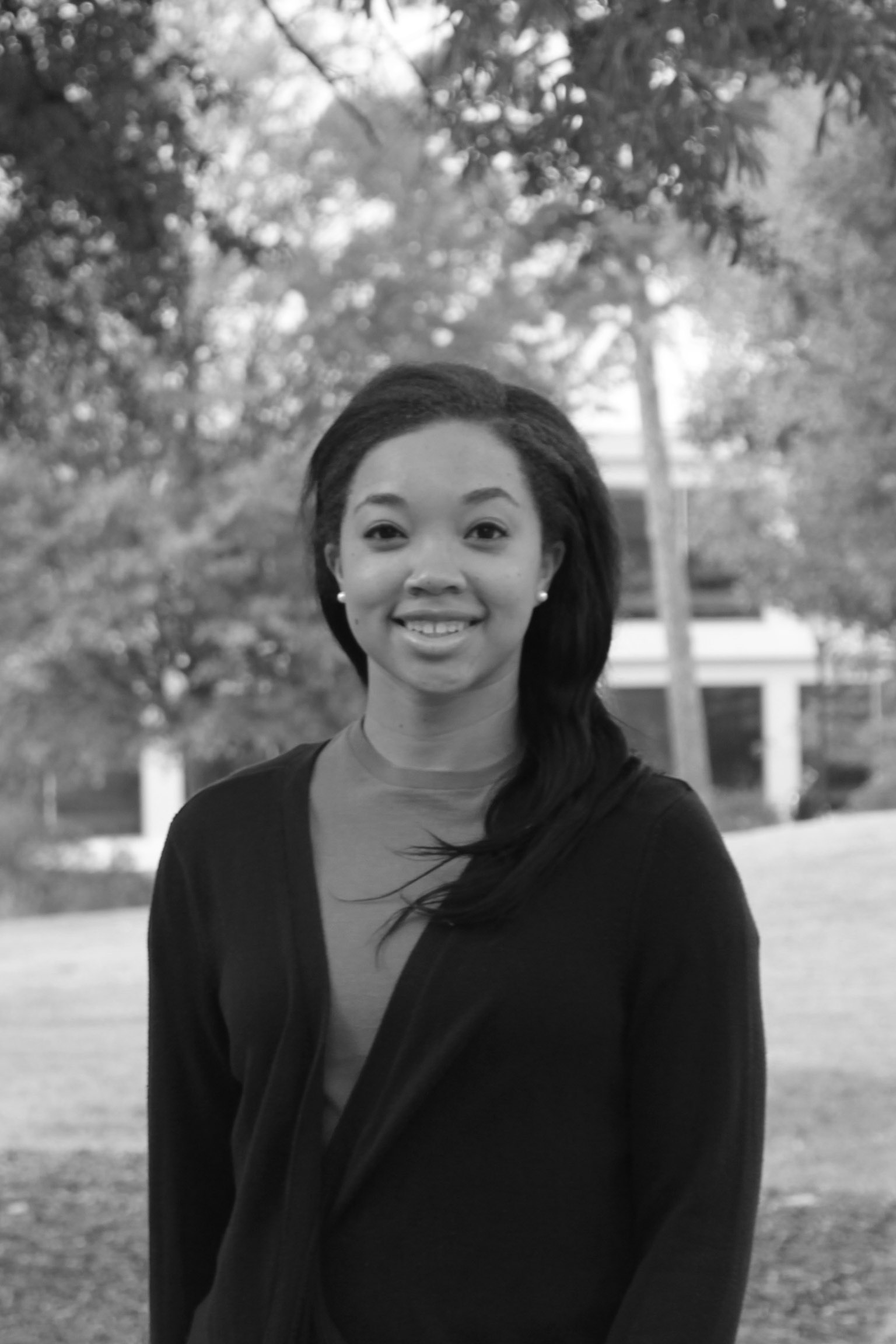 Khadesia Dexter is a second-year undergraduate from Augusta, GA studying International Affairs. She is involved in the Air Force ROTC program as a cadet and serves as the current President of the Colonel L.G. Duggar Chapter of Silver Wings, a national organization dedicated to developing leadership skills and education about national defense. After college, she plans to pursue a career in the military. Dexter strives to educate the audience about the relationship between black hair and professionalism while reflecting on her own experiences.
Manny Elsar Jr.
---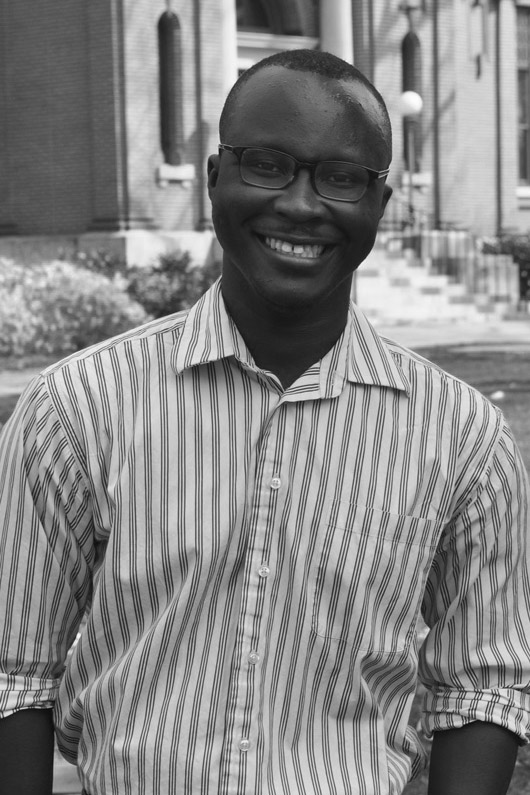 Manny Elsar Jr. is a fourth-year undergraduate studying Economics and International Affairs from Union, NJ. Elsar is involved in several organizations at UGA and in the Athens community, including African Student Union, Athens Clarke County Mentorship Program, and in the summer of 2016, he served as an Orientation Leader for the class of 2020. Elsar is passionate about the intersection between education and business in the developing world and after graduation, he plans to work in business consulting or education.
---
Breanna Troutman 
---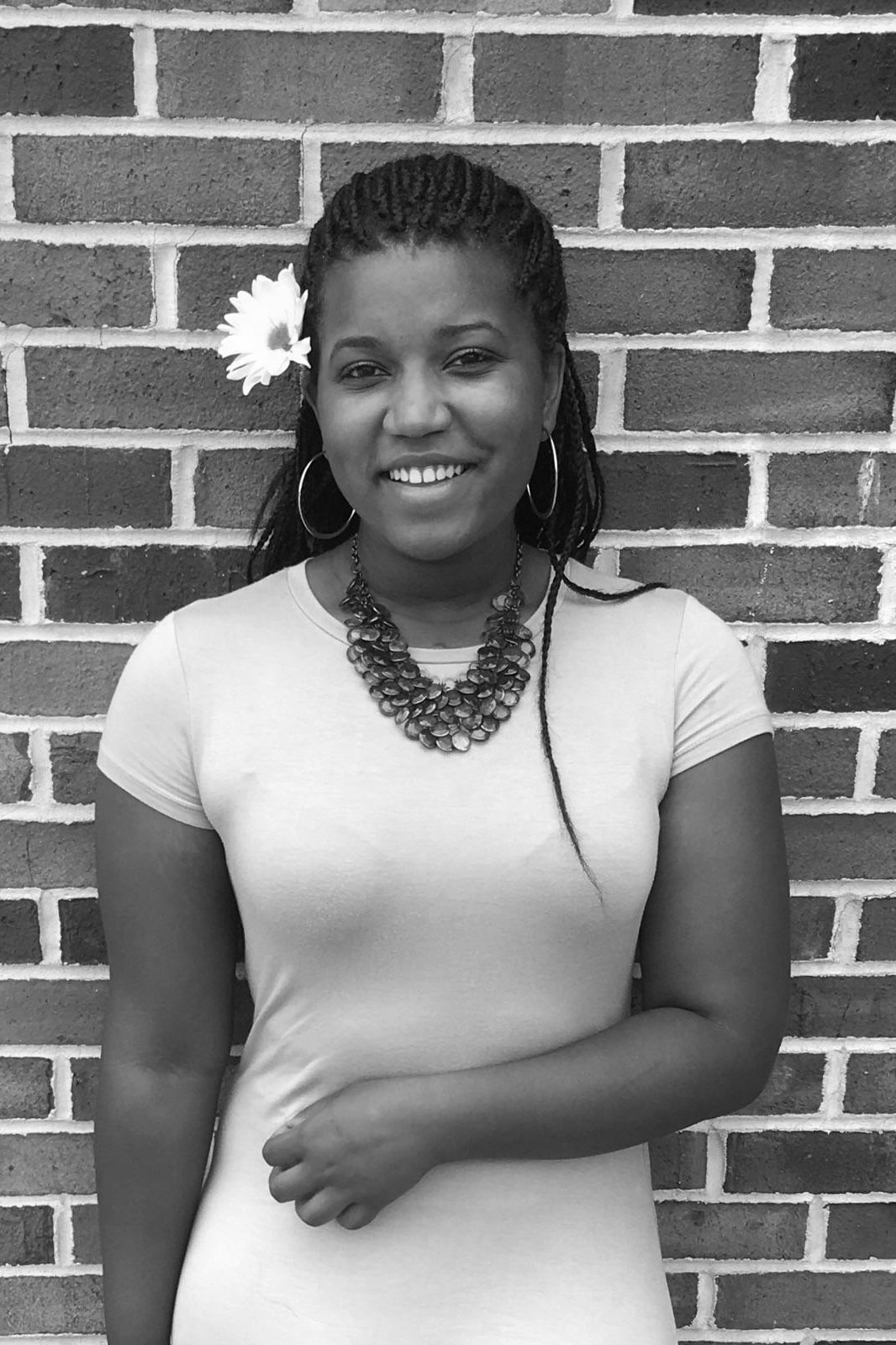 Breanna Troutman is a fourth-year undergraduate studying International Affairs. She has been involved with campus organizations such as the Arch Society, Relay for Life, Camp Kesem, Oasis Católico, and Service Ambassadors. Outside of class, Breanna enjoys hiking, long walks on the beach, and drinking unnecessarily large amounts of coffee.
---
Luke Hendon
---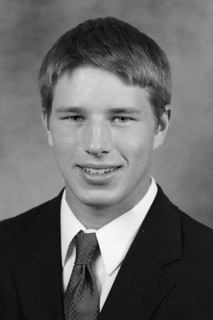 Luke Hendon is a fourth-year undergraduate studying International Business and Marketing. On campus, he is involved with UGA Miracle, UGA Relay for Life, International Student Life, and Greek Life. Off campus, he spends time backpacking, playing guitar, and traveling. Hendon and Troutman present as a duo to encourage audiences to engage in an open dialogue about important issues such as race.
---
David Newton
---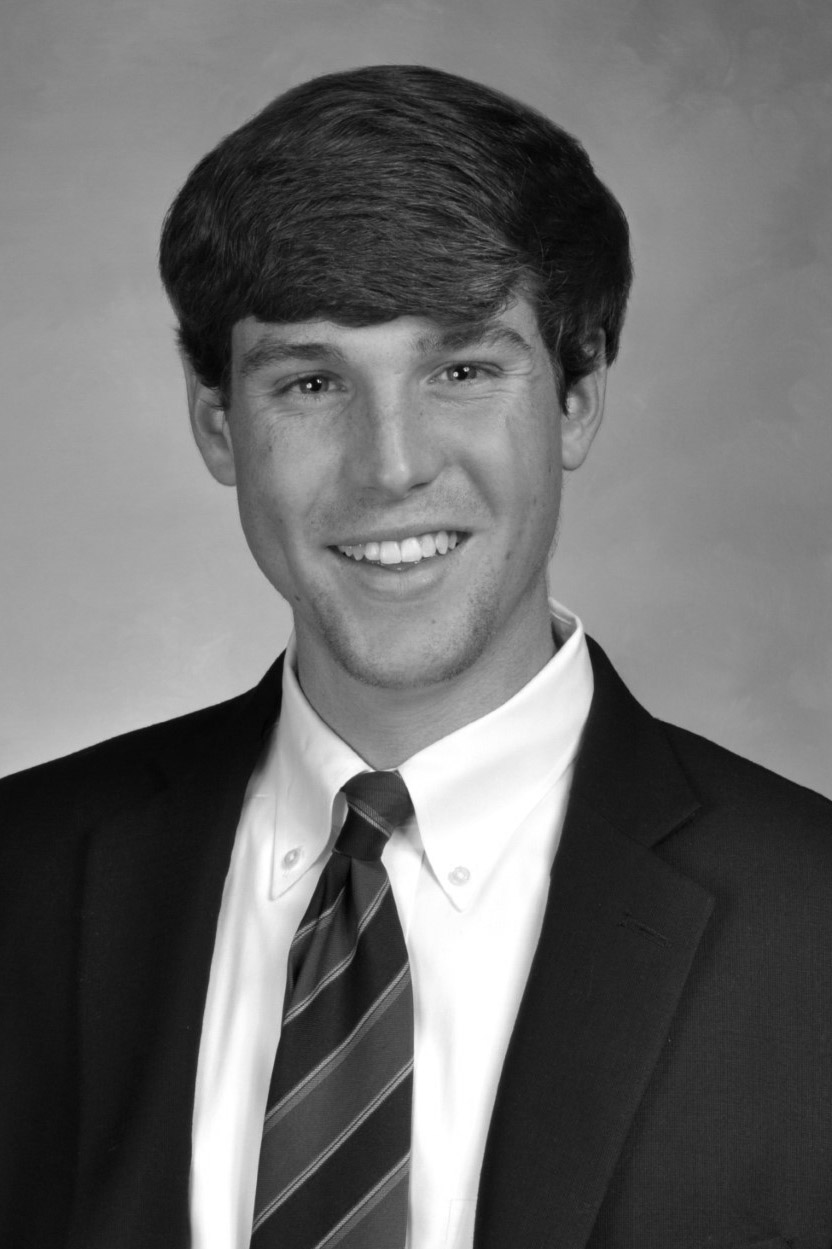 David Newton is a fourth-year undergraduate studying Biology, Psychology, and Chemistry. He currently works as the Clinic Manager at Mercy Health Center, a free clinic for uninsured Athens residents. Research has been a cornerstone of his undergraduate career, and he has spent the last two summers developing burn care research studies and evaluating financial benefits of preventative primary care respectively. While David has interests in medicinal chemistry and drug design, his focus on opioid physiology stems from his desire to prevent future patients from suffering the consequences of addiction. After graduation, David plans to attend medical school.
---
 Check out what these great sources had to say about TEDxUGA!
---
 TEDxUGA 2017: Spectrum Photo Album