ILLUMINATE
---
TEDxUGA: Illuminate brings UGA's brightest minds into the spotlight to share their stories, experiences, and ideas worth spreading. Ideas have the power to educate, motivate, inspire, and illuminate. Great ideas light a fire within us, and often the biggest ideas start with the smallest of sparks: a spark of genius, a spark of imagination, or maybe even a spark of madness. The University of Georgia strives to seek out those sparks and illuminate the brilliance within us all. Today's ideas will illuminate tomorrow's possibilities. All it takes is a single spark.
---
THE PRESENTERS
Mehrsa Baradaran
---
---
Mehrsa Baradaran has been is an associate professor at Georgia Law since 2012. Previously, she taught at Brigham Young University, where she was named 1L Professor of the Year by the Student Bar Association. After earning a bachelor's degree from Brigham Young University, she went on to study law at NYU, where she was an Academic Research Fellow at served as a member of the New York University Law Review. Baradaran's book How the Other Half Banks received significant media coverage and has been featured in The New York Times among other national and international news outlets.
---
---
Jeb Byers
---
---
Dr. James E. (Jeb) Byers is a marine biologist and professor in the Odum School of Ecology, with a PhD from the University of California at Santa Barbara. Dr. Byers is an internationally-recognized expert in invasion biology and has served as an expert scientific advisor to develop national invasive species policy. For the past 20 years, he has traveled worldwide to study the role that parasites can play in structuring ecological communities. Dr. Byers is a dynamic instructor and the recipient of several teaching and mentoring awards.
---
---
Caree Cotwright
---
---
Caree Cotwright is an assistant professor in the Department of Foods and Nutrition and a double-dawg, having earned a PhD and Master of Science in Foods and Nutrition at the university. Previously a Research Fellow at the Centers for Disease Control and Prevention, Dr. Cotwright focuses on early childhood obesity prevention, community nutrition, and health disparities. Dr. Cotwright has received the UGA 40 Under 40 Award, the College of Family and Consumer Sciences Pacesetter Award, and promoted Michelle Obama's Let's Move! initiative. Her passion is creating interventions which use theater, media, and other arts-based approaches to combat the problem of obesity. Today, she lives in Athens with her loving husband, Marty and her daughters, Camara and Camille.
---
---
John Greenman
---
---
John Greenman is a professor emeritus and Carter Chair of Journalism. Greenman joined Grady's faculty in 2004 after presiding for ten years as president and publisher of the Ledger-Enquirer in Columbus, Georgia. While working for the Akron Beacon-Journal, Greenman helped direct and edit coverage of the attempted takeover of the Goodyear Tire and Rubber Company that won the 1987 Pulitzer Prize for Local Reporting.  While at Grady, Greenman taught the public affairs journalism emphasis and served as director of Travel Journalism in Prague study abroad program. Having recently retired from teaching, Greenman continues to facilitate the McGill Program, a lecture and symposium designed to advance journalistic courage.
---
---
Phillip & Eileen Blume
---
---
Alumnus Phillip Blume and his wife Eileen are international award-winning, socially conscious photographers who believe that the power of visual media can change the world. From their Athens-based studio, the duo work with wedding and portrait clients worldwide. The Blumes are nationally recognized speakers at top industry conferences, including WPPI Las Vegas, ShutterFest in St. Louis, and CreativeLIVE broadcast globally online. They prioritize personal and charitable projects, most notably their 2011 documentary film Lost Boys of Paradise, which was screened in 30 U.S. states to benefit children in third-world slums. The Blumes live with their children in Watkinsville, GA.
---
---
Marc Gorlin
---
---
Alumnus Marc Gorlin is an Atlanta-based entrepreneur and current founder of Roadie, the first "on-the-way" delivery network. The Roadie app enables efficient, low cost delivery for senders by tapping into the unused capacity in passenger vehicles already on the road. Previously, Gorlin co-founded several highly successful start-up ventures including Kabbage Inc., Pretty Good Privacy, and VerticalOne. Gorlin is an active speaker on raising venture funding and has spoken at conferences including the Technology Association of Georgia, Internet Summit, and Southeastern Venture Conference.  He graduated Magna Cum Laude from the Grady College of Journalism & Mass Communication, and remains an avid bulldog fan today.
---
---
Reese Hoffa
---
---
Alumnus Reese Hoffa is a three-time Olympic shot putter. After graduating as a five-time All American Athlete for the university, Hoffa went on to represent the United States as an Olympian in London, Athens, and Beijing. He won the bronze medal at the London Olympics in 2012. Today, he lives in Watkinsville, GA with his wife Renata and is training for the 2016 Olympics. In addition to his athletic abilities, Hoffa also has a talent for solving Rubik's cubes.
---
---
Melaney Smith
---
---
After graduating from the Terry College of Business, Melaney Smith began a corporate career at Symantec as an information security analyst. Smith took a brief break from her career to found Books for Keeps, a grassroots effort to provide books to those children that might otherwise have none. Books for Keeps helps to combat the lack of resources available to children in low-income areas by distributing 45,000 books annually. Smith is currently working to double the program's reach statewide. She lives in Athens with her husband, Bayne.
---
---
Tifara Brown
---
---
Tifara Brown is a third-year student majoring in Management Information Systems. Brown is involved in several campus organizations, including the Model African Union and the Student Government Association. She enjoys reading, writing, and performing spoken word poetry. Brown believes that our words have an impact that is easy to take for granted and that we often disregard poetry as something archaic that is better left alone.

---
---
Katlyn Firkus
---
---
Katlyn Firkus is a fourth-year student studying Marketing and Psychology. She is a member and former president of the Demosthenian Literary Society, three-year Resident Assistant, and preceptor for the Reacting to the Past program. Firkus believes that the media we consume plays a powerful role in shaping our perceptions of the world and that we must be discerning when crafting the heroes of our stories. In her talk, Firkus describes a prominent character type in today's media and how it impacts our outlook on life and mental illness.
---
---
Spencer Hall
---
---
Spencer Hall is a fourth-year student working toward a Bachelor of Science in Statistics with a Philosophy minor. Hall is interested in the study of statistical disease research and plans to pursue a PhD in Statistics with a concentration in bioinformatics. As a student with cystic fibrosis, Hall combines his intellectual interest in disease research with a deep sense of urgency. Hall wants to call his generation to take up the tools that bioinformatics gives us to continue the advancement of medical research.
---
---
Mingshu Wang
---
---
Mingshu Wang is a PhD student at the Center for Geospatial Research in the Department of Geography. Wang interns at the NASA DEVELOP National Program and works with the International Society for Photogrammetry and Remote Sensing, focusing on big data and geospatial analytics. Wang previously worked as a senior associate at the Capital One Financial Corporation, a research associate at the U.S. Environmental Protection Agency, and a consultant at the World Wildlife Fund.
---
---
Mike Young
---
---
Alumnus Mike Young is a spoken word poet based in Athens, Georgia. Since he began writing at age 16, Young's work has taken him all across the United States and Canada. In 2014, Young independently released Canvases, a full-length collection of poems accompanied by original music. His poems are equally inspired by his faith in God and his fascination with the relationship between story and soul.  Most recently, Young's words have been used in hype videos for UGA Football where his voice has reached thousands.  When he's not writing and performing, Mike works as a Coffee Manager at Two Story in Five Points and as the Gathering Director of Grace Athens.
---
---
Wrenn
---
---
Wrenn is the freshest new wellspring of color, fashion, and sound to come out of Athens, Georgia. Her song-craft has the polish and drama of a writer twenty years her senior and she's armed with a voice that can be sultry, lilting, playful, or bold.  A recent graduate of the Lamar Dodd School of Art, her immaculate sense for aesthetic is apparent in everything she does from her self-produced artwork and videos to the bubblegum-chic outfits she wears on stage. An accomplished photographer, artist, model, and classically trained flutist, Wrenn has devoted the past two years to crafting a sound and look that took her from unknown to headlining act at the historic Georgia Theater in Athens. With the January 2016 release of Apathy and Good Books, Wrenn continues to turn industry heads with her prolific writing, her visual command, and an overwhelmingly joyous presence.
---
---
Athens Tango Project
---
---
Athens Tango Project is a local group committed to bringing Argentine tango music to the northern hemisphere. Laura Camacho, a veteran of the tango music scene of Buenos Aires, came to Athens, Georgia to study upright bass and quickly found there to be a lack of tango music in the Classic City. Camacho assembled a group of top notch local musicians and international music graduate students whose lineup includes Ricardo Hurtado, Tereska Grnia, John Phillips, and David Marcus. Athens Tango Project's members are an assortment of world class players and the result is the Athens Tango Project, a delightfully different trip to another part of the world.
---
---
STUDENT IDEA SHOWCASE
---
TEDxUGA Student Presenters are chosen annually through the TEDxUGA Student Idea Showcase. Though the following students were not selected to present at TEDxUGA, their talks demonstrate outstanding qualities and embody true, original ideas worth sharing.
Daniel Funke
---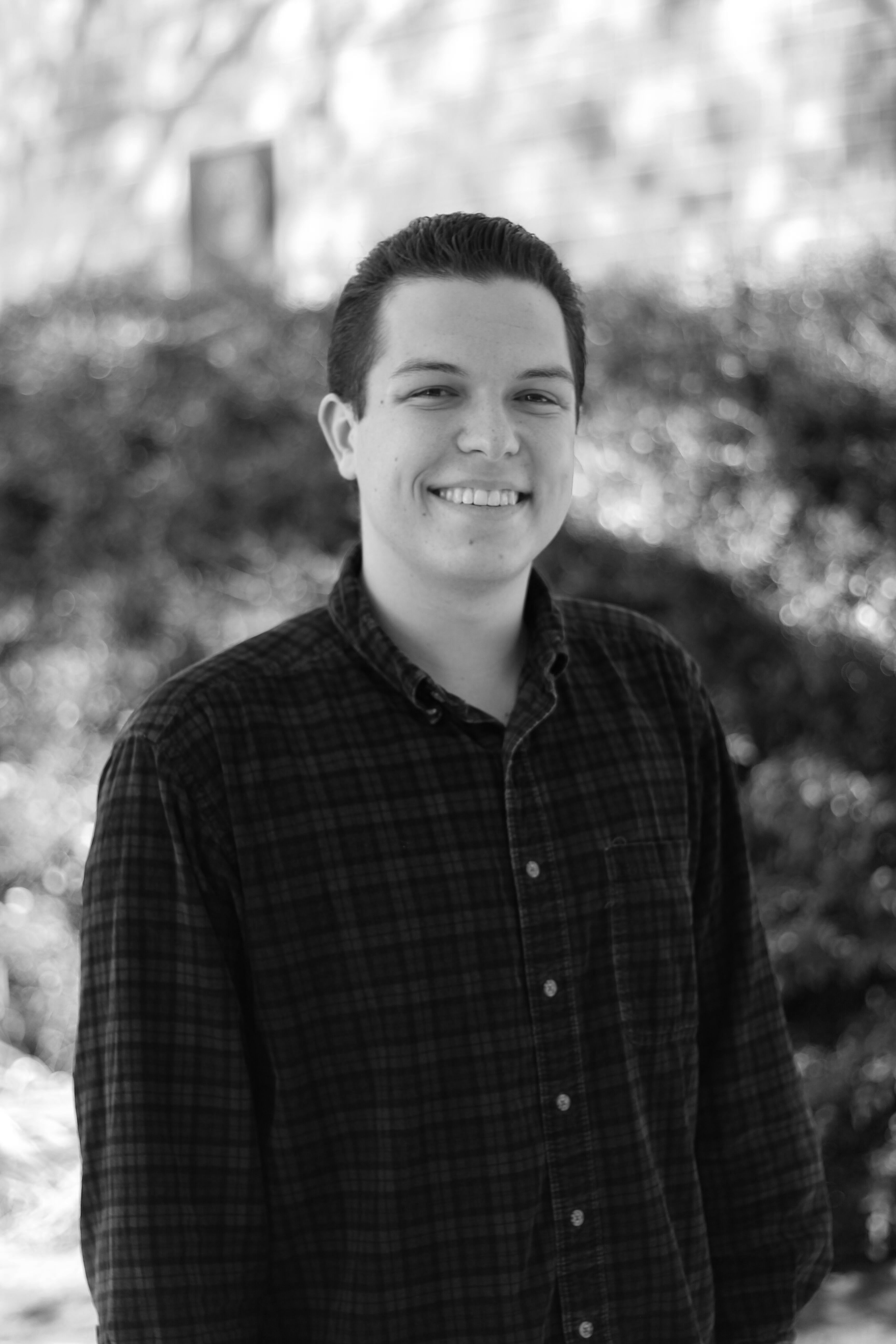 Daniel Funke is a former summer intern for The Atlanta Journal-Constitution, where he reported breaking news from around Atlanta. Funke is a third-year student in the Grady College of Journalism and Mass Communication majoring in journalism and international affairs. He is the current managing editor of both The Red & Black and Ampersand Magazine and has been published in a variety of different media outlets, including USA TODAY and Groundswell.org. Having written about events such as the Supreme Court ruling in favor of same-sex marriage, a large portion of Funke's articles deal with LGBT issues in America.
Jonah Driggers
---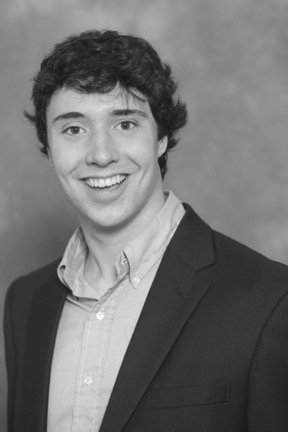 Jonah Driggers is a third-year student at UGA concurrently pursuing an A.B. in Geography and an M.S. in Conservation Ecology and Sustainable Development with an emphasis in environmental policy. At UGA, Driggers is the Executive Director for Government and NGO relations at the Energy Concept, Director of the Roosevelt Institute's Center for Energy and Environmental Policy, and Head Gardener for the Lunchbox Garden. He has worked to develop policy proposals to mitigate greenhouse gas emissions in the state of Georgia, and last year interned with the White House Council on Environmental Quality's Office of Climate Resilience. Upon graduation, Jonah hopes to obtain a J.D. in environmental law and contribute to climate and energy policy across the Southeast.
Caleb Adams
---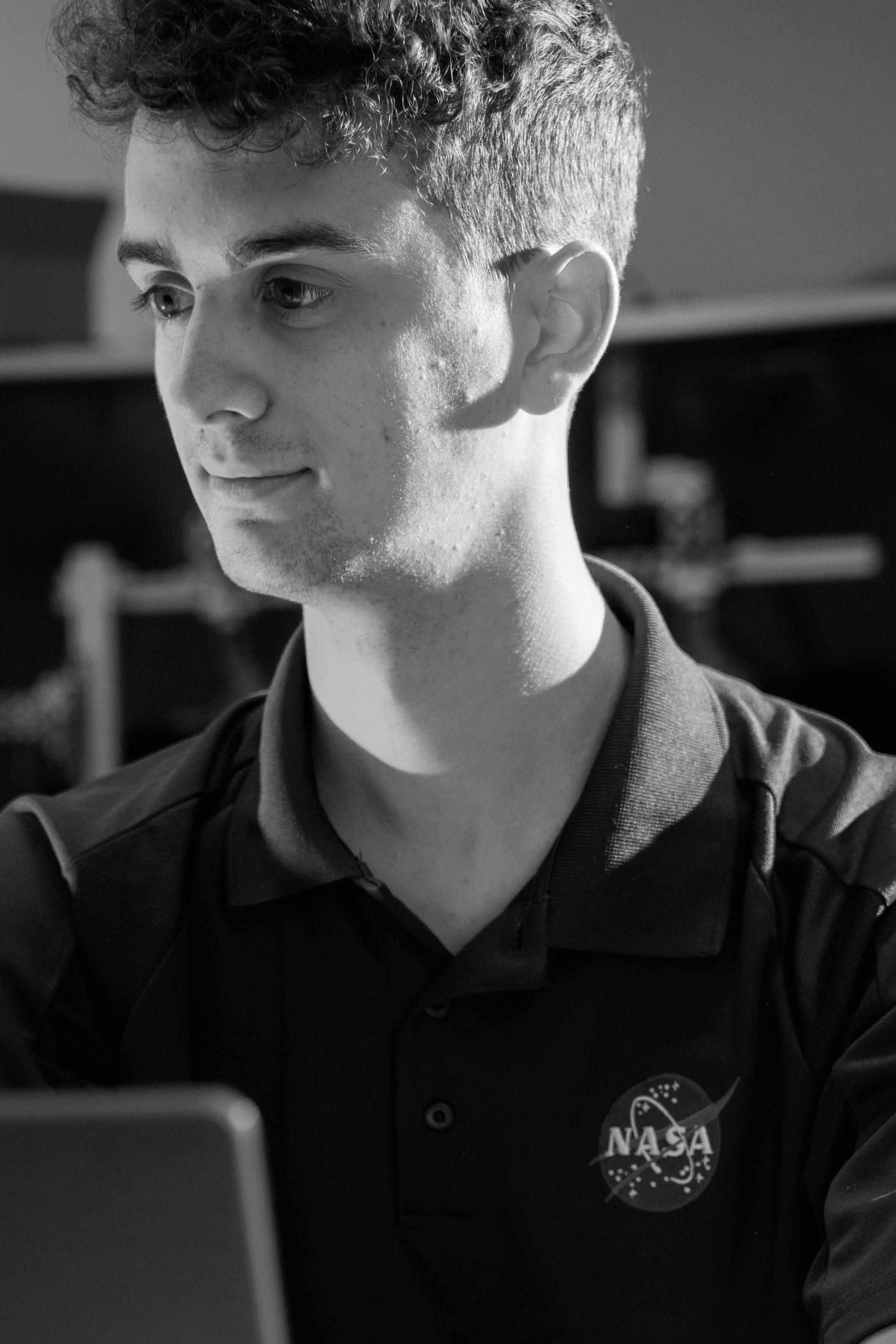 Caleb Adams is a Computer Science and Astrophysics double major. He is a NASA Core Flight Software developer and is leading the University of Georgia's Cube Satellite program. Adams is passionate about scientific literacy and has 200,000 social media followers. He is the founder of the space start-up Spacey.io, a group dedicated to making space more accessible to the public.
Tara Bracken
---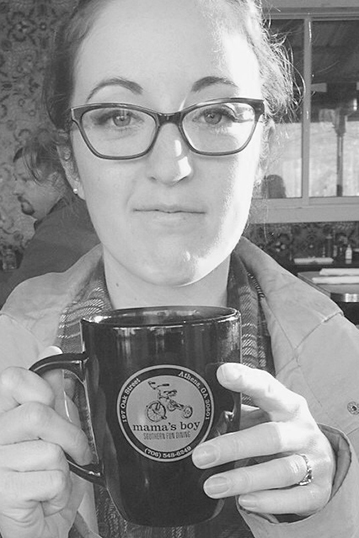 Tara Bracken is a Ph.D. candidate at the University of Georgia Department of Infectious Diseases specializing in Global Health. Tara's research focuses on how the host's response to disease worsens malaria infection in children under the age of five and pregnant women. A true graduate student at heart, Tara is roughly 55% water and 45% caffeine.
Alex Moran
---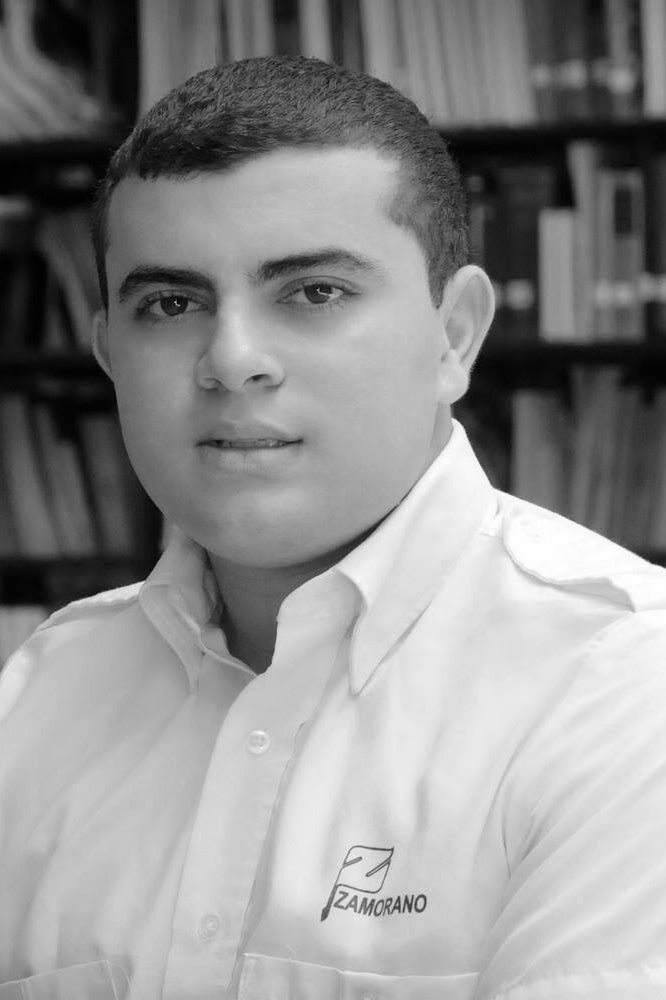 Alex Moran is a graduate student from El Salvador currently pursuing a master's degree in Agricultural and Environmental Education at the College of Agriculture and Environmental Sciences. As a research assistant for The Department of Agricultural Leadership, Education and Communication, he focuses on international agricultural development programs and policies to help fight hunger. He hopes to shine a light on how Latin American agriculture and Latino international students can help meet food demand and feed the world.
 Check out what these great sources had to say about TEDxUGA!
---
TEDxUGA 2016: Illuminate Photo Album